Awards
2007 Awards

National Park Service - Q5460070013 Hemlock Woolly Adelgid Treatment in Great Smoky Mountains National Park
National Park Service - P5460080173 Chinese Privet control in the Deep Creek Area of GSM

2009 Awards

US Forest Service - AG-4568-S-09-002 Crown Touch Release in Pisgah Ranger District, USFS
US Forest Service - AG-4568-C-10-0014 Streamline Release in Grandfather Ranger District

2010 Awards

US Forest Service - AG-4419-P-10-0096 Hemlock Woolly Adelgid Contract for Recreation Areas in Blue Ridge, Conasauga, and Chattooga River Ranger Districts in GA
National Park Service - P547110002 918 Acre Hemlock Woolly Adelgid Contract in Great Smoky Mountains National Park
What is killing my Hemlocks?
How to Save Your Hemlocks from Woolly Adelgid Infestation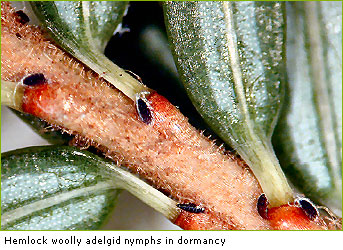 By Frank Varvoutis
Certified Arborist
The Eastern Hemlock
The Eastern hemlock (Tsuga Canadensis) and Carolina hemlock (Tsuga caroliniana) are under attack from an exotic insect, Hemlock woolly adelgid (Adelges tsugae) from Asia. The Hemlock woolly adelgid (HWA) is similar an aphid. The adelgid feeds at the bases of needles, causing them to desiccate and the tree to take on a gray cast. The result is needle loss which prevents trees from producing new apical buds. Heavy infestations have killed trees in as little as 4 years, yet some trees have survived
Infestation for several years.
Hemlock stands provide cover for ruffed grouse, turkey, deer, snowshoe hare, and rabbit. Almost 90 species of birds use hemlock as a food source, nesting site, roost site, or winter shelter. Black-throated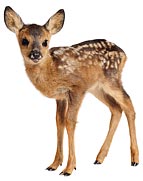 warbler, solitary vireo, and northern goshawk require hemlock forest habitats. Plant species that flourish include leatherwood, rattlesnake plantains, bunchberry, goldthread, bluebeard, mayflower, wood sorrels, and many others. Brook trout are found more commonly in streams bordered by hemlocks because of the cooling effect of the canopy.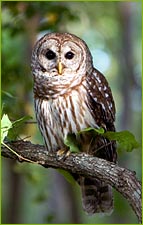 The shade they provide also creates ideal recreational settings. In winter hemlock stands are warmer than hardwood stands because their dense crowns provide protection from wind. Although hemlock is not a valuable timber species, it is used widely for pulpwood and for building barns, sheds, and other structures. Hemlocks are valued for their beauty.
How HWA feeds
After hatching from the eggs, the crawlers settle at the base of hemlock needles where they insert their feeding stylets into the plant tissue. HWA has a stylet bundle, which is located on the underside of the insect and composed of four individual stylets within a sheath. The stylet bundle is inserted into the underside of the base of the needle, very near the juncture with the stem. The stylet bundle is more than three times the length of the insect, and penetrates deep within the plant. The adelgid then sucks sap and nutrients from the hemlocks, causing the trees stress and eventually death.
Chemical Treatment of HWA
Two chemicals, dinotefuran (Safari) and Imidacloprid (MERIT) are a systemic treatment for control of HWA as well as a broad range of other difficult pests including: Emerald Ash Borer, Japanese Beetles, Leafminers, Scales, Thrips, Whiteflies, among others. This method of treatment should be applied via Soil Injection (SI), or a Root Drench (RD), or stem injection. When using the two soil methods and the chemical is mixed properly, there should be a residual effect of 3-4 years on trees < 25 inches diameter and 2-3 years on trees larger. With the stem injection method, used for trees located close to water sources, on damaged trees, or in areas where access to the soil is limited (boulder fields), the residual effect will be only 2-1/2 years. There is also a foliar application which, depending on the time of year, insecticidal soap or horticulture oil is sprayed on the foliage of the trees. This is an effective method on smaller trees and hedge rows or bushes but is ONLY a contact treatment, meaning it is only designed to kill HWA that are on the trees when they are sprayed. There is NO residual effect with this treatment.
Who can properly treat my infested Hemlocks?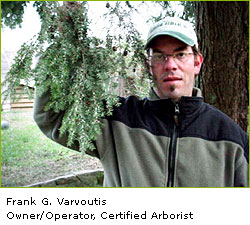 These chemicals should be applied by a professional Certified Arborist who is also a Licensed Pesticide Applicator (LPA). By hiring a Certified Arborist one will be assured that he/she is an educated, highly trained and knowledgeable professional. Certified Arborist's are held to higher standards by the International Society of Arboriculture (ISA).
Hemlock Healers, Inc is owned and operated by Certified Arborist Frank Varvoutis, who is also a licensed Pesticide Applicator in North Carolina and South Carolina. Frank is also educated in Forest Mgt, is a former Forestry Technician with The National Park Service in Great Smoky Mountain National Park and was on the HWA crew.
Since leaving the position with the NPS Frank has won 2 highly competitive private government contracts with the NPS. One contract was treated old growth (200-400+ year old) hemlock stands located in the Cataloochee section of GSM where several hundred hemlocks were soil injected. The other contract was to eradicate Chinese Privet in the Upper Canebrake drainage of the Deep Creek section of GSM. 2 more new U.S. Forest Service contracts have been awarded to Frank consisting of site preparation for managing a hardwood forest which is a " Touch Crown Release" contract and also a "Hardwood Release by Streamline Herbicide" contract.
Frank has also conducted a Forest Protection Lab for Haywood Community College the past 3 years. Frank is a member of the International Society of Arboriculture, Tree Care Industry Association (TCIA), Society of American Foresters (SAF) and the BBB

Hemlock Healers is dedicated to saving your Hemlocks and other plant species. To schedule an appointment, please call us at the telephone numbers below or click here to contact us by email:
Hemlock Healers, Inc.
Frank G. Varvoutis
P.O. Box 866
Waynesville, NC 28786